Summer Quarterly Membership Meeting
Sunday, July 10, 2022
Willow Glen, Dan Foley Park
1461 N Camino Alto, Vallejo CA (www.gvrd.org)
11:00 am – 3:00ish pm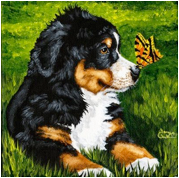 Schedule:
10:00 Board Meeting
11:00 Arrive:  Get settled, mingle, draft work
Draft Coaching:  We will have experts on hand to help you pick the perfect harness for your draft partner.  They will help you adjust the harness to fit comfortably on your dog and to hitch properly to the cart.  If time allows, they can also show you how to get started having your dog pull the cart and make easy maneuvers.
12:00 Brown Bag BBQ:  Bring your own lunch and food to grill.  We will supply the fire.
The club will provide beverages, eating utensils and dessert.
12:45 Membership Meeting Agenda:
Member, Applicant and Guest Sign In
Approval of Minutes
Officer and Committee Reports
Election of new members
Unfinished Business, followed by New Business
Download event flyer here.
Don't forget leashes, ex-pens and shade!