NorCal Bernese Mountain Dog Rescue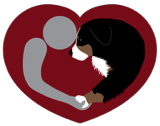 NorCal BMD Rescue provides rescue and rehoming services for Bernese Mountain Dogs located in Northern California, from Bakersfield to the Oregon border,
The BMDC of Northern California and Sierra West BMDC provide volunteers dedicated to the rescue of abandoned, neglected or unwanted Bernese Mountain Dogs. Dogs in need are assessed, provided interim foster care when needed, and then rehomed with a new family that matches the dog's needs.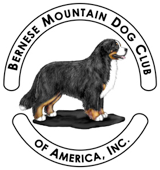 Visit the Bernese Mountain Dog Club of America (BMDCA) website to find information specific to the breed including the official Bernese Mountain Dog breed standard; tips on purchasing, raising and training a Berner; Bernese Mountain Dog health information; Draft Test regulations; information on other Bernese Mountain Dog clubs, and more.
The BMDC of Northern California is a regional club recognized by the BMDCA.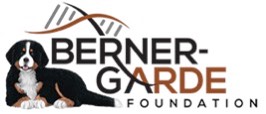 The Berner-Garde Foundation was established to collect, maintain, and disseminate information about genetic diseases observed in the Bernese Mountain Dog. The database contains information which has been compiled over many years from voluntary submissions of data from owners and from other public sources of information. The information in the Berner-Garde database is available online to owners, breeders, veterinarians, and researchers who are working to reduce genetic disease in the Bernese Mountain Dog. The Berner-Garde Foundation also supports research studies aimed at health problems found in Bernese Mountain Dogs.
Click here for Bernergarde Brochure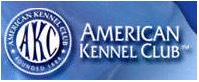 The American Kennel Club (AKC) is a registry of purebred dog pedigrees in the United States. The AKC also promotes and sanctions conformation and performance events for purebred dogs, including the Westminster Kennel Club Dog Show, the National Dog Show and the AKC National Championship. You can find a list of upcoming AKC events in your area here.
The Bernese Mountain Dog Club of Northern California is a licensed AKC club.
Disclaimer
The Bernese Mountain Dog Club of Northern California presents these links purely as an informational service to our readers.  The links do not imply approval or endorsement of any link site or its content.